Boys Tennis Hits the Courts for New Season
After Smashing Success Last Season, Boiler Tennis Looks to Grow Further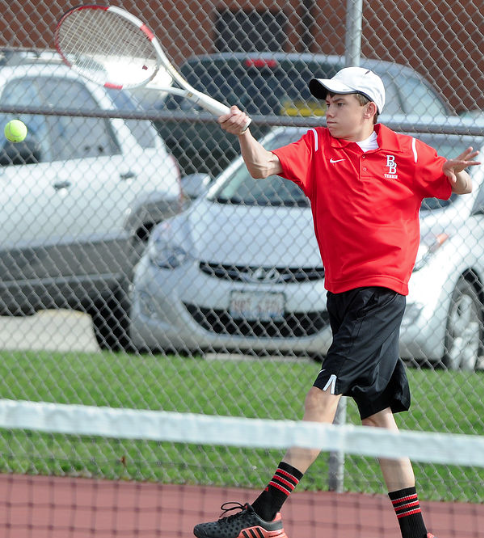 After what many would call a successful season for the Bradley-Bourbonnais Community High School tennis team, this current season should be one to watch. Though they graduated many key seniors, the Boilermakers believe they can fulfill some shoes with the returning veterans and a few newcomers.
This year's team will be seeing a returning cast of head coach James Gadde, and will be led by captains Nathan Benoit and Rishabh Subrahmanian. Benoit and Subrahmanian have both played tennis a combined 21 years, and to further their experience qualifications, Benoit is a three time State qualifier. "I don't know where we'll be at for sectionals, but hoping we can still be able to send guys down to State no matter which one we end up at" said Benoit. This year's sectionals will either be at Lincoln-Way East or in Champaign.  When asked how he thinks this season will go compared to last, Subrahmanian says, "This season will be a lot tougher. We're playing better teams and it will be overall more difficult to get to State."
Some key matchups for Boiler tennis this year will be against Lincoln-Way East, Lockport, and Andrew. These teams would all most likely be in the same sectionals as the Boilermakers. Playing these teams many times throughout the season should give the Boilers a good idea of what they could be expecting late on in the season.
After sending Benoit and a doubles team to state last season, this team plans on sending people back there again. "It's our goal to get second place at sectionals, and to just try to get as many people as possible to state" reflects Benoit. "Just have our team do the best we possibly can" adds Subrahmanian.
With great leadership and determination, there's no reason why they can't accomplish these lofty goals.